Most of you know of Pixieset as a photo delivery tool for photographers — it's simple, reliable and gives photographers a professional looking means of delivering images. Like others in this space who've expanded the scope of their product line, however, Pixieset has introduced several helpful products for running a photography business. Pixieset's collection includes a Client Gallery for delivering photos and videos to clients, a Store for selling photos and prints online, a Website builder with a variety of pro-quality, ready-made themes, and a Studio Manager. Now, they've added Booking & Scheduling as a new feature in the Studio Manager. In this article, we'll go over 5 things you need to know about using Pixieset's new Booking & Scheduling features.
Before we dive in, let's do a quick refresher on what Pixieset's Studio Manager does in general. It should help everyone who is not as familiar with Pixieset understand how the new features fit within the scope of their products. Within the Studio Manager, you can do the following:
Create contracts that can be digitally signed from any device
Share price quotes and invoices with clients
Collect online payment, as well as track offline payments
Send questionnaires to gather important session details
Schedule automatic reminders for clients to take specific actions (showing up for an upcoming session, signing a contract, paying an invoice, filling out a questionnaire, etc).
Pixieset's New Booking & Scheduling Feature
It's no secret that confirming new client sessions, finding a suitable date and time, collecting details and payments — is a tedious and time consuming process. Any possibility to automate it and reduce the back-and-forth communication should be explored and tested. That said, when Pixieset introduced Booking & Scheduling, we felt compelled to check it out. It's worth noting that many of the Studio Manager features are available via a free plan, allowing you to easily test them out and decide whether they meet your business needs.
Okay, so let's get started. Here are 5 things that we liked about Pixieset's new Booking & Scheduling features that many of you will probably enjoy, too.
1. Let Your Clients Self-Book a Session Online
Most creatives, photographers included, dislike the process of making sales, chasing clients for payments or even worse, getting ghosted after an inquiry. You probably hope that your work speaks for itself and is enough to make somebody book a session right on the spot. Pixieset's new booking and scheduling tool can come in handy here. You can set up your online booking site (here's an example), add all details about the sessions you offer, locations, available dates and pricing — and that's it. Clients will be able to book sessions independently, without any effort on your part beyond the initial setup.
Don't worry if you prefer to have more control over who books you. You can opt to manually approve each session request that comes in through your booking site.
2. Share Your Availability for Each Session Type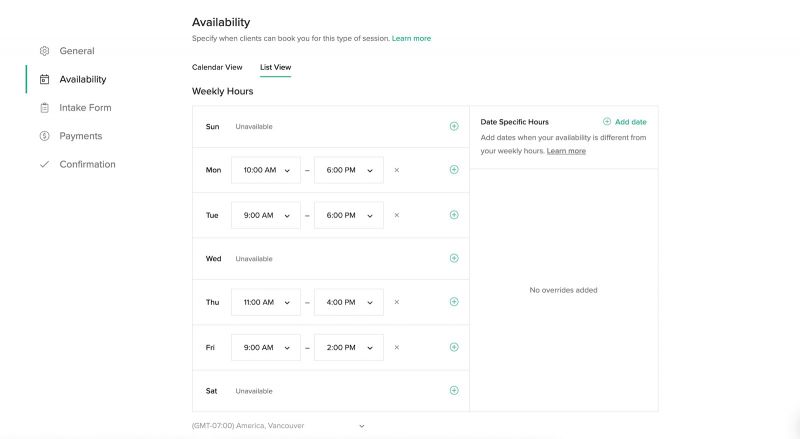 If you want to bring more structure into your workflow – this feature might help. While creating your online booking site, you can add your availability for each session type, and set clear rules on how clients can book you. For example, for weddings you may prefer to get booked at least 3 months in advance, while for portrait sessions clients can reserve a spot as early as next week. You can also block time inside your calendar, so no sessions are scheduled during those dates and hours. This will allow you to rest, work on editing or focus on passion projects.
You can also turn on email notifications — so you and your clients get reminders about upcoming photoshoots.
3. Collect Payments in Advance
This feature could be helpful for those who offer mini-sessions, or struggle with clients that don't pay on time. You can turn on payment collection for specific sessions and require clients to pay the full or partial fee as part of their booking confirmation. This way, you ensure that all payments and deposits are collected on time, plus you avoid the awkward "hey, would you be able to pay for your session by the end of this week?" type of messages.
4. Book New Clients 24/7
Being constantly online, checking messages, answering questions and sharing details can be exhausting. And not everyone who inquires ends up hiring you. The longer it takes to close a deal with a prospective client, the higher the chances that they will drop out of the process. An online booking system can help simplify and speed things up, since clients can independently review all the information and reserve their spot, even when you're away from the computer.
5. Automatically Schedule Multiple Mini-Sessions
If you've ever scheduled multiple sessions back-to-back, within a short timeframe, you'll appreciate Pixieset's automated solution for this. All you have to do is promote your minis and share your booking site link with potential clients. The rest will be done on autopilot, and you can use your time to take care of other things.
To be clear, this is not to say you shouldn't expect to communicate with prospective clients. Of course, client communication is key when booking and retaining clients, but this does simplify the process in general.
Conclusion
Running your own photography business can be rewarding, but the business side of things and the admin work aren't always as fun (unless you love that sort of thing). Either way, it's great to explore tools and solutions that can help make your process simpler, faster and more enjoyable. When you combine effective marketing, solid communication, and helpful tools like those we've covered above, both you and your photography business will benefit. Even though Studio Manager is a quite new tool on the CRM market with many more features that could be brought in (i.e: multi-language support, automations for emails, a client portal, etc), we're seeing a lot of potential for it to become a solid, reliable resource that helps photographers run their business in a simpler, more organized way.
If the features described in this article sparked your interest, know that Pixieset has a free plan for each of its tools, including Studio Manager. You can sign up for a free account, give it a try and decide for yourself whether it meets your business needs.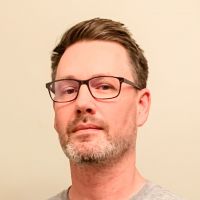 Sean Lewis
Sean fell into photography while teaching for a non-profit. What started as a minor task - documenting guest speakers and classroom activities - grew into a major obsession, and eventually led to a position shooting with Lin & Jirsa. Nowadays, at SLR Lounge, Sean's work as a marketing associate merges his interest in the fields of photography and education.